Nov '22: Festive Joy
Nov '22: Festive Joy
If you're looking to sprinkle a little Christmas magic throughout your home this year let us introduce our new handmade decorations, stockings, scarves and seasonal stoneware.
Make it personal with our new handmade letter decorations. They're perfect for tying to the tree or adding to wrapped parcels. Available in Isobel Anderson, Sandy Gordon and Macmillian tartan designs along with single glaze options in festive Partridge and Rustic Heather. And Christmas wouldn't be Christmas without a stocking to hang on Christmas Eve. Made from ANTA carpet cloth, they can be treasured for years and years.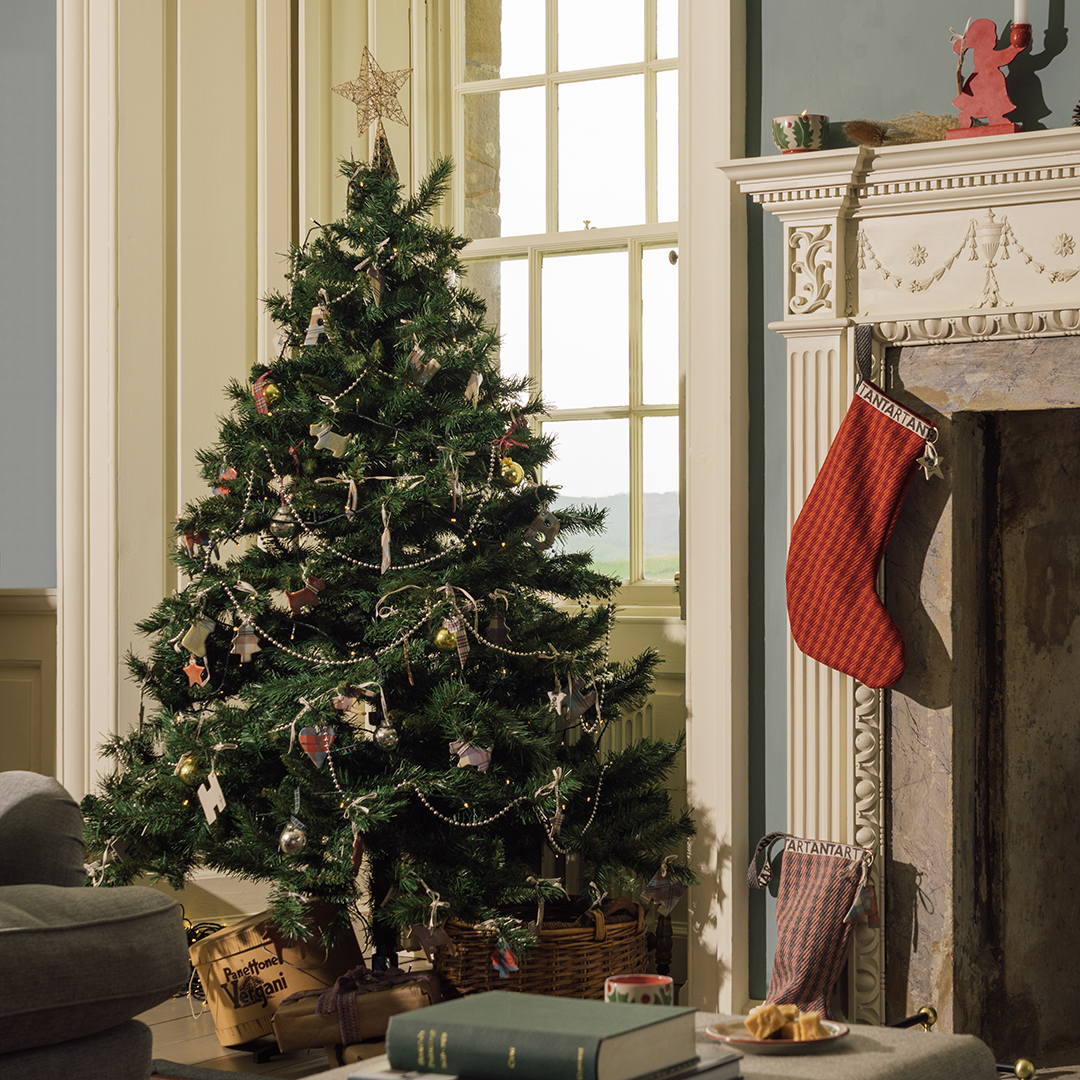 Nov '22: Festive Joy
Holly is back in time for Christmas, available in plates, bowls, mugs, serving sets, vases and candles. And new, for this year only, is the beautiful Highland Deer Christmas Plate created by our artist is residence, Celia Wood and inspired by the Robert Burns poem, My Heart's in the Highlands.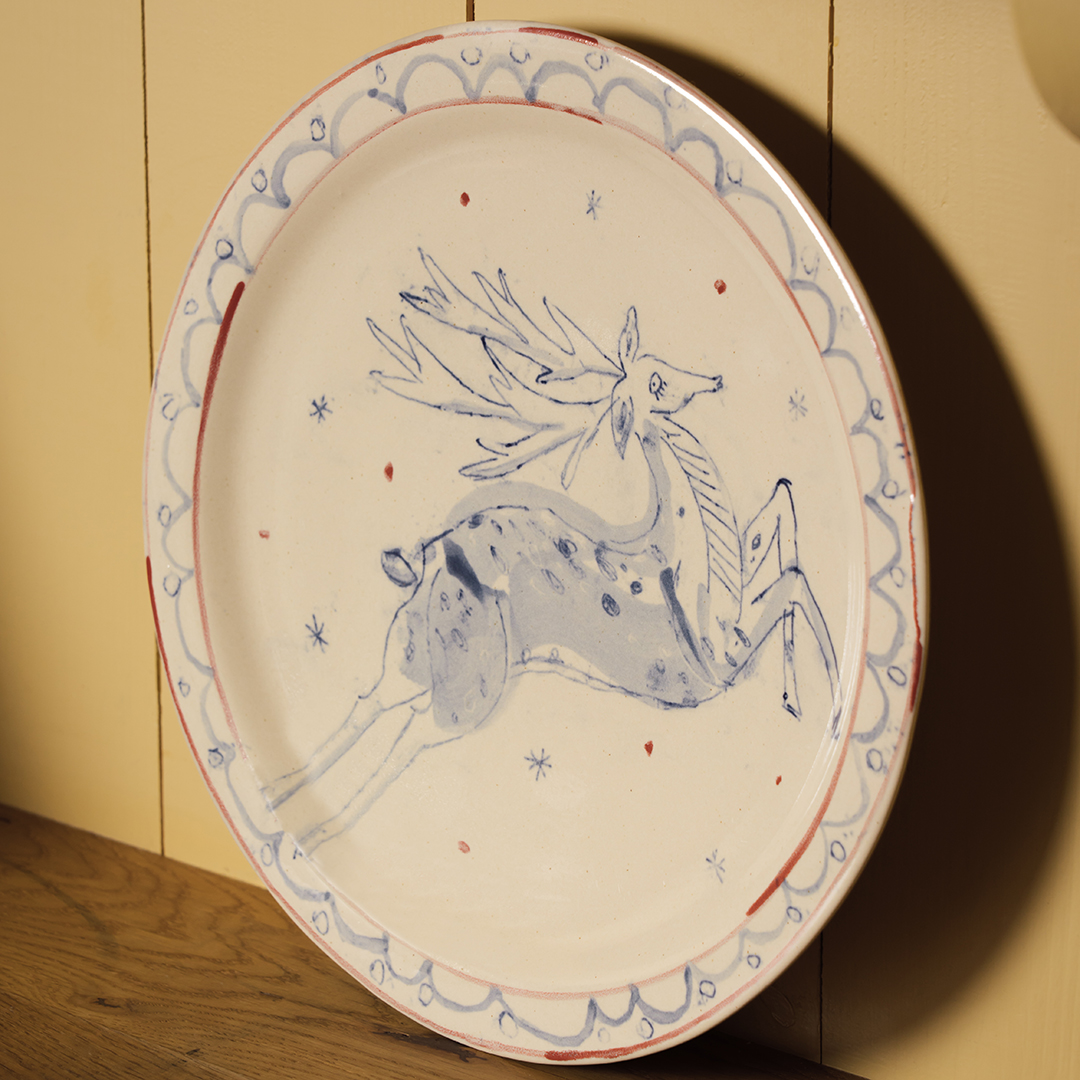 Nov '22: Festive Joy
For anyone looking for a more sophisticated tablescape, we've designed something quite special that nods to Christmas but enables you to mix and match different collections which you can reuse all year round. Simply layer Isobel Anderson over the Highland Deer Plate and accompany with Harebell, Canary and Partridge to recreate the look.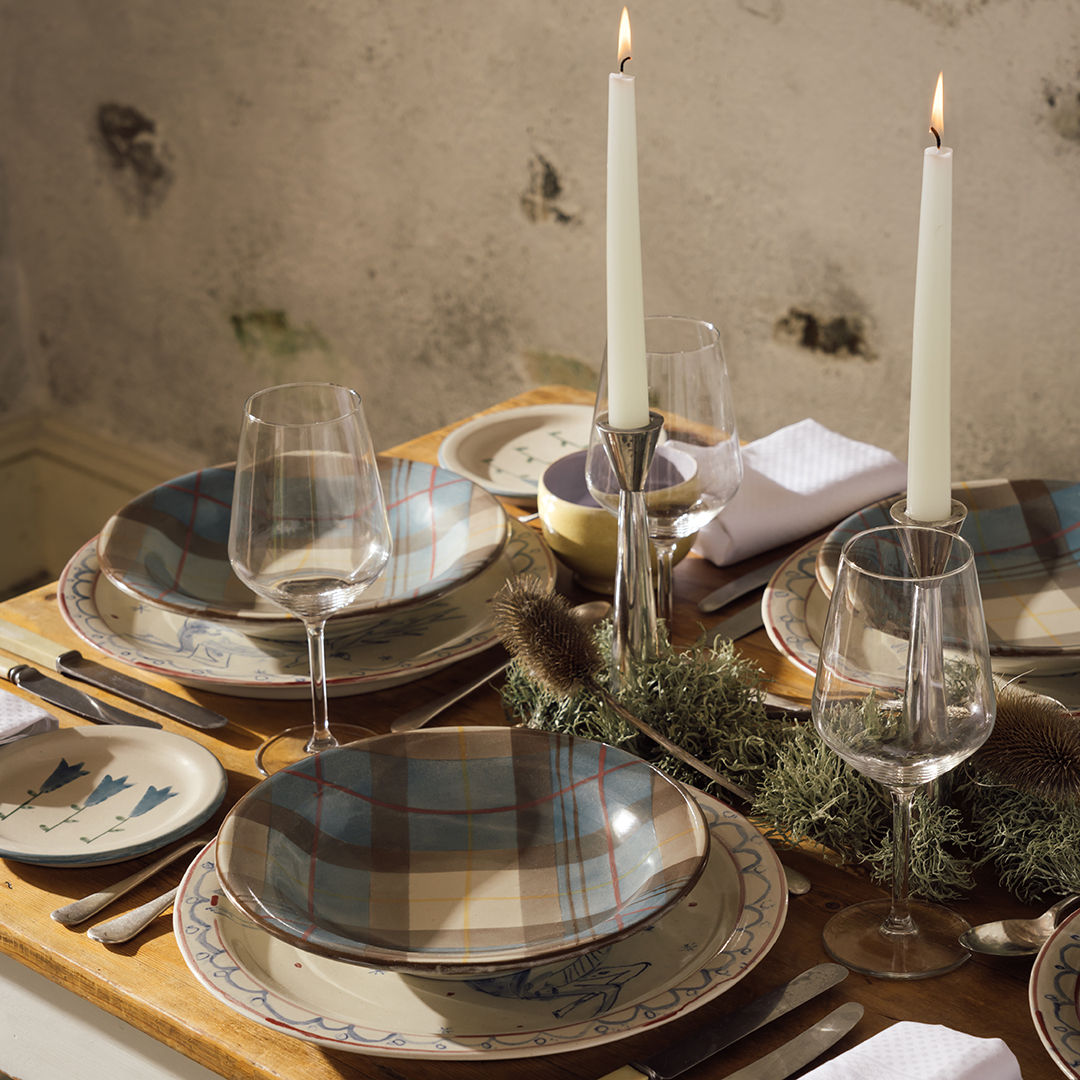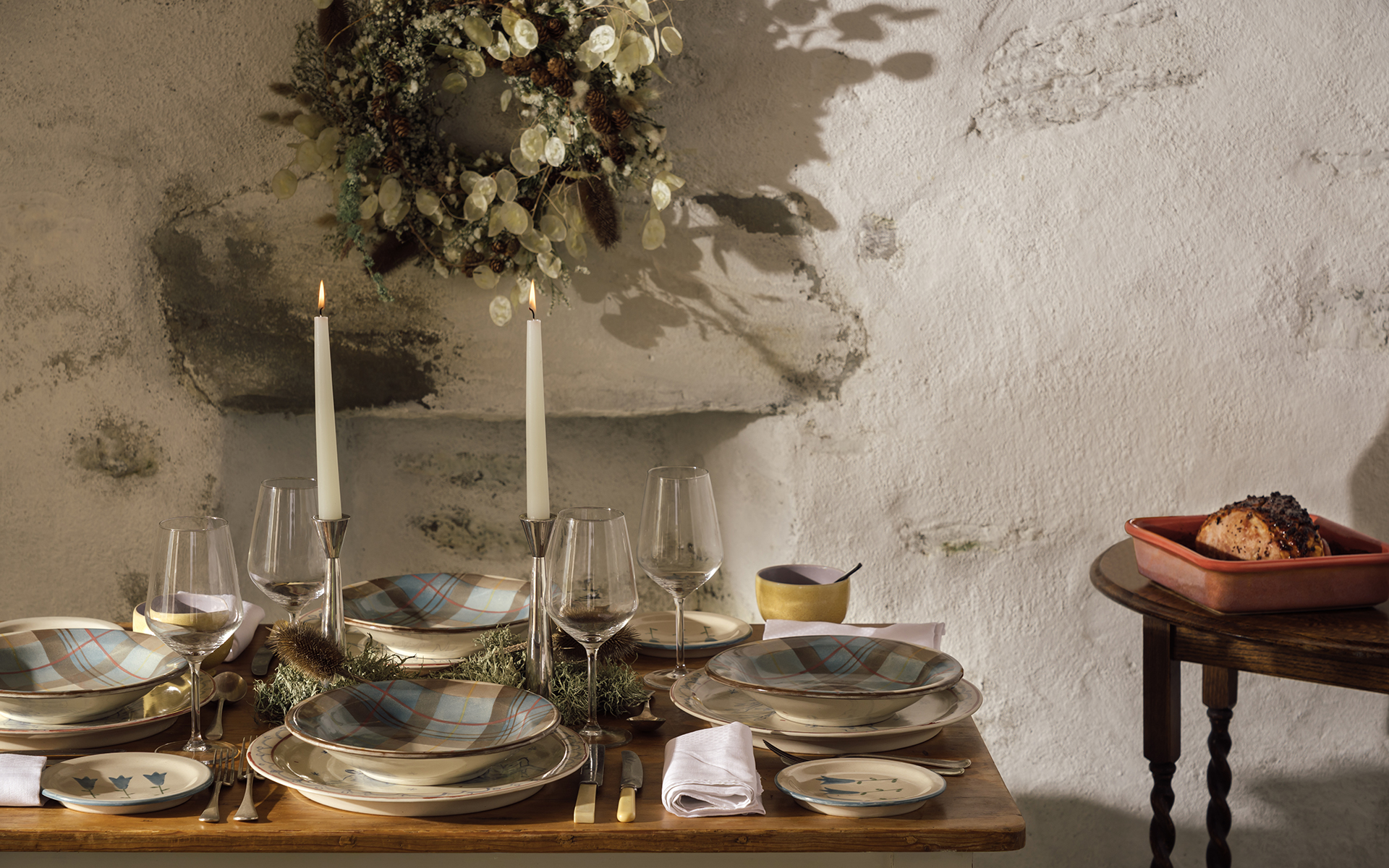 Nov '22: Festive Joy
And finally, some gifting... we have a host of soft, colourful scarfs including blue, green, red and yellow herringbone merinos, tartan wool cotton blanket scarves, luxurious silks and checked baby shawls. There's one for the whole family, including your pet should you wish to spread the warmth!