November '21: Alexandra's Winter Edit
November '21: Alexandra's Winter Edit
We've been busy getting ready for Christmas for quite some time now and part of that involved our Winter photoshoot during early October in none other than the Cotswolds!
This was quite a departure for us, as all our previous locations have been local to Tain, either in or around Ballone Castle or further west, in Skye. However we've always believed in the versatility of ANTA so when we discussed this shoot with Creative Director and close friend, Alexandra St-Amour, she persuaded us to pack our backs and indeed van and travel over the boarder to celebrate ANTA in a more contemporary, rural setting. Read on to hear Alexandra's unique relationship with ANTA, her inspiration behind the shoot and her most favorite pieces…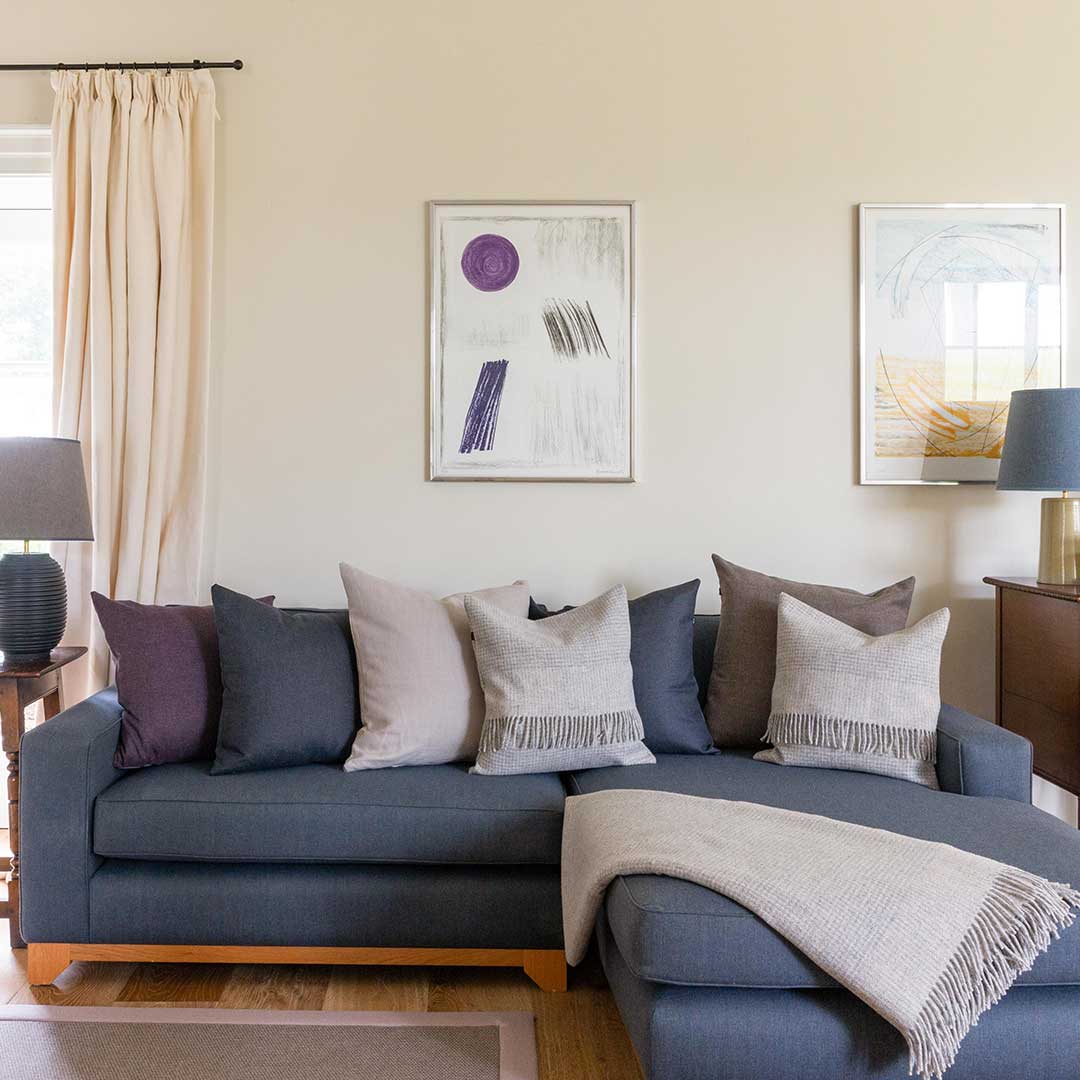 November '21: Alexandra's Winter Edit
'Having grown up with the Stewart family - (my parents were great friends with Annie and Lachie before any of the children were born,) ANTA is synonymous with my memories of homeware. We had many things from ANTA at our houses growing up, which travelled with us wherever we moved. My mother Martha actually worked with Annie running her Notting Hill shop in the late 80's. Whether it was the beautiful bold stoneware, rugs, blankets or cushions, it was a very familiar and constant presence in my life. Annie is my Godmother, Lachie is my sister Rebecca's Godfather, and they always have been like family to us. We have strong memories around the time that Ballone Castle where they live came into the stratosphere and evolved into the most incredible home which we saw emerge from a ruin. ANTA was very much a part of the identity of the castle, as it was and always will be with the family. We have a collection of amazing vintage pieces that we've collected over the years, the particular favourites are two very early edition silk scarves with tassels, an amazing bright orange tartan heavy carpet duffle coat, and various woollen tartan children's hats, which my son Teddy wore on the Winter 2021 shoot. It's such fun to see these old pieces re-emerge with the next generation.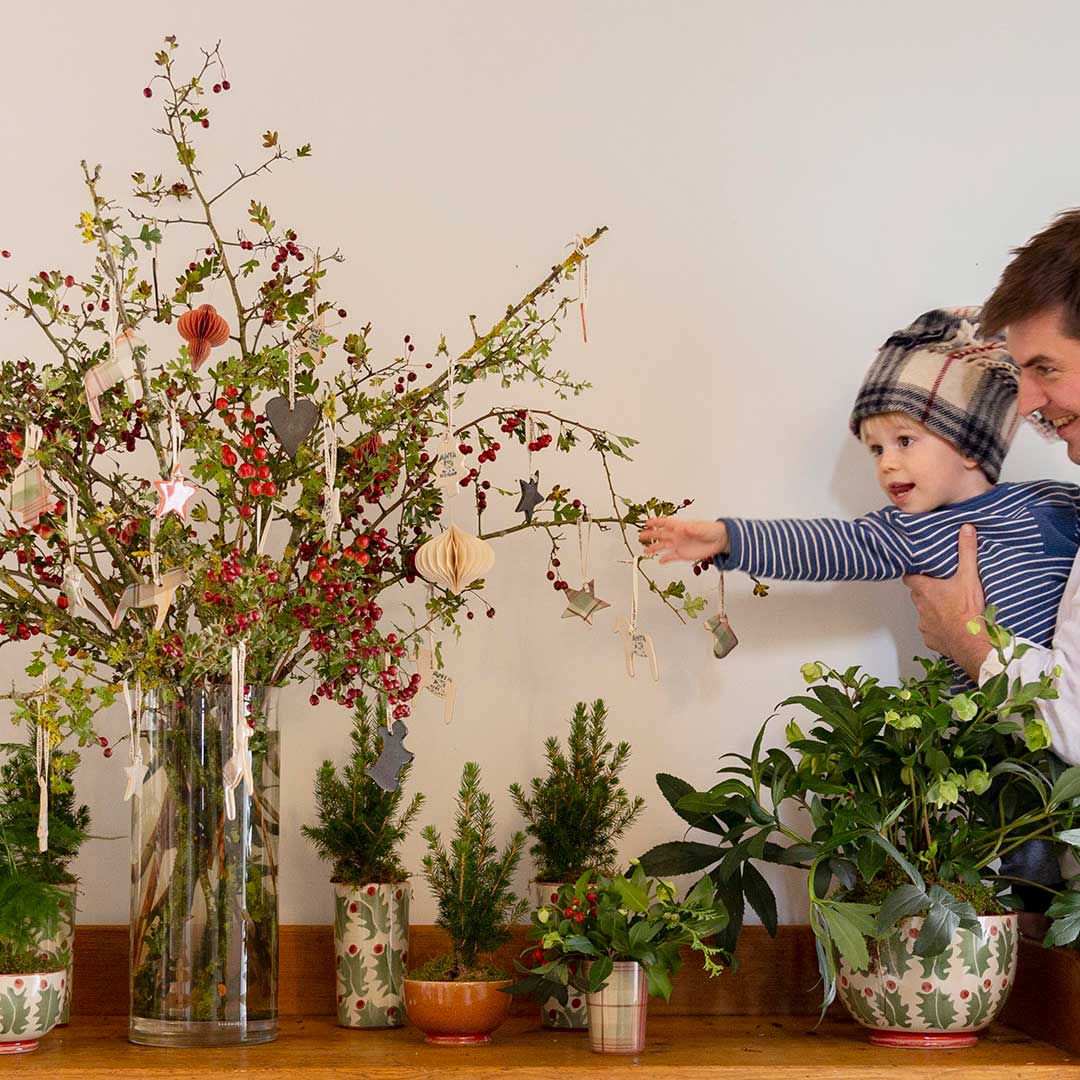 November '21: Alexandra's Winter Edit
ANTA to me has always symbolised intricate and high quality craftsmanship, incredible colour ways and an inherently Scottish and northern sentiment throughout. From the references and inspiration, to all manufacturing and design happening right in the heart of the Highlands. It is rare for a company to stick to their origins concerning production and brand attributes, and they have stayed true to them all as they celebrate their 37th anniversary. My stand out pieces from the Winter 2021 shoot are the Rustic Heather Stoneware collection - I love the incredible blending of tones in the colour, and the Highland Tweed Cubes which are just such a fantastic and useful piece of furniture, especially the beautiful Teal Tweed version.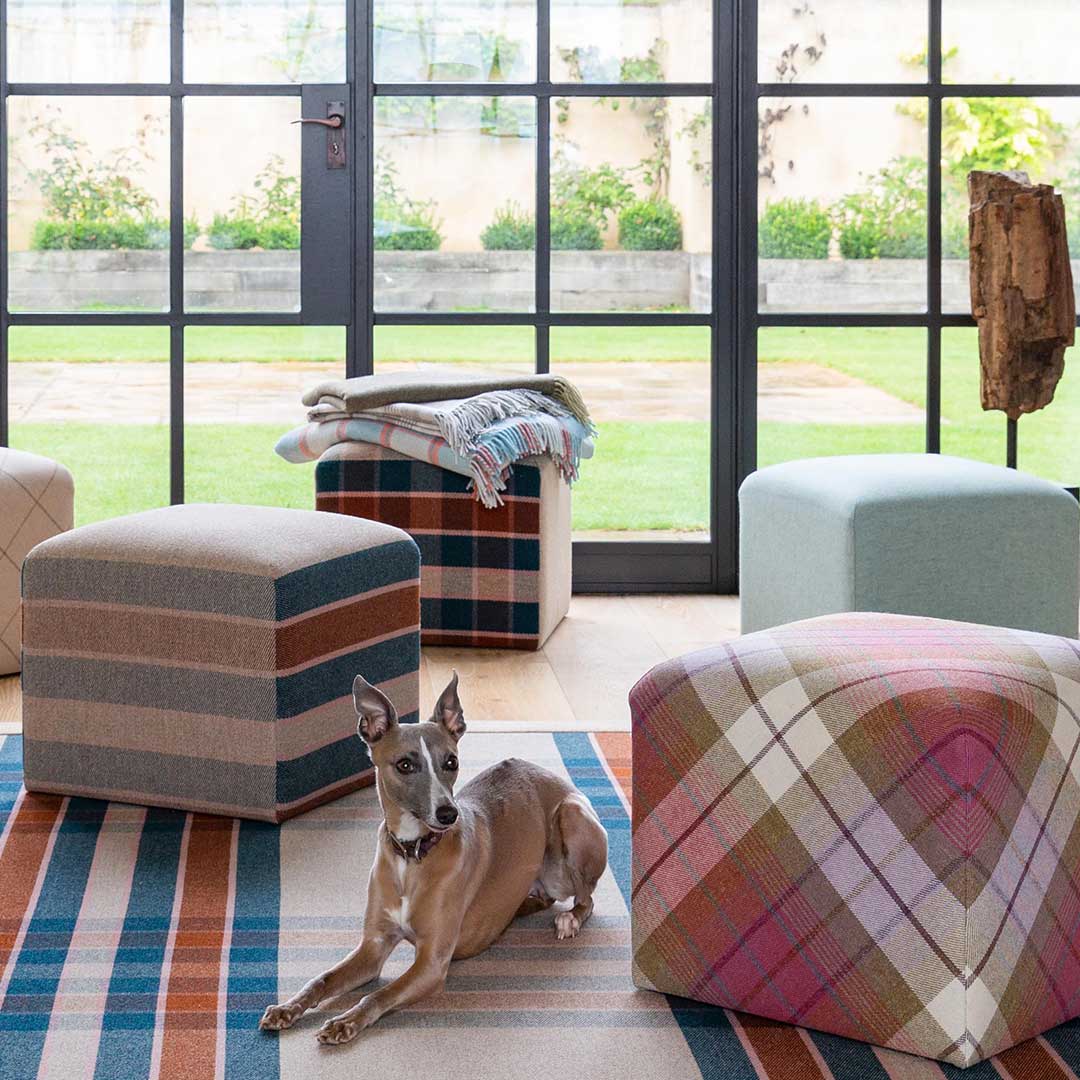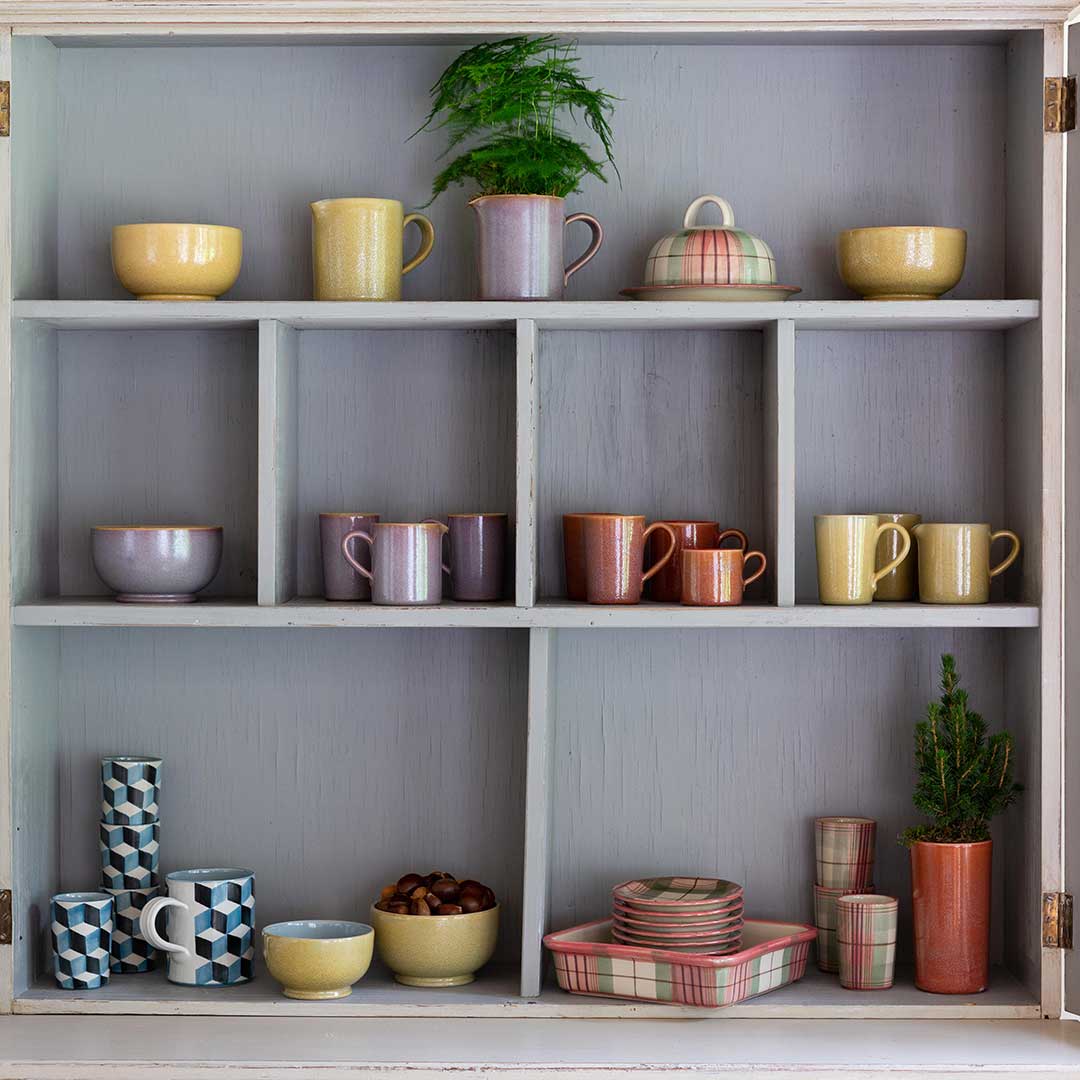 November '21: Alexandra's Winter Edit
I also love the subtle but complex pattern in the Mousa Shetland throw and cushions. Anything from that range is very versatile in any style of house or decor as it blends effortlessly into it's surroundings. My inspiration behind the shoot was a mixing of sensibilities. I was very inspired seeing the ANTA collection in a more modern and contemporary setting than we have typically seen it before. It proved my inclination that it is wonderfully adaptable in any home setting, due to how beautifully made it is and how clever the colours and patterns are. Whether in a Scottish home or a contemporary Cotswold barn conversion, the product holds it's own and creates a stylish and well considered interior space.'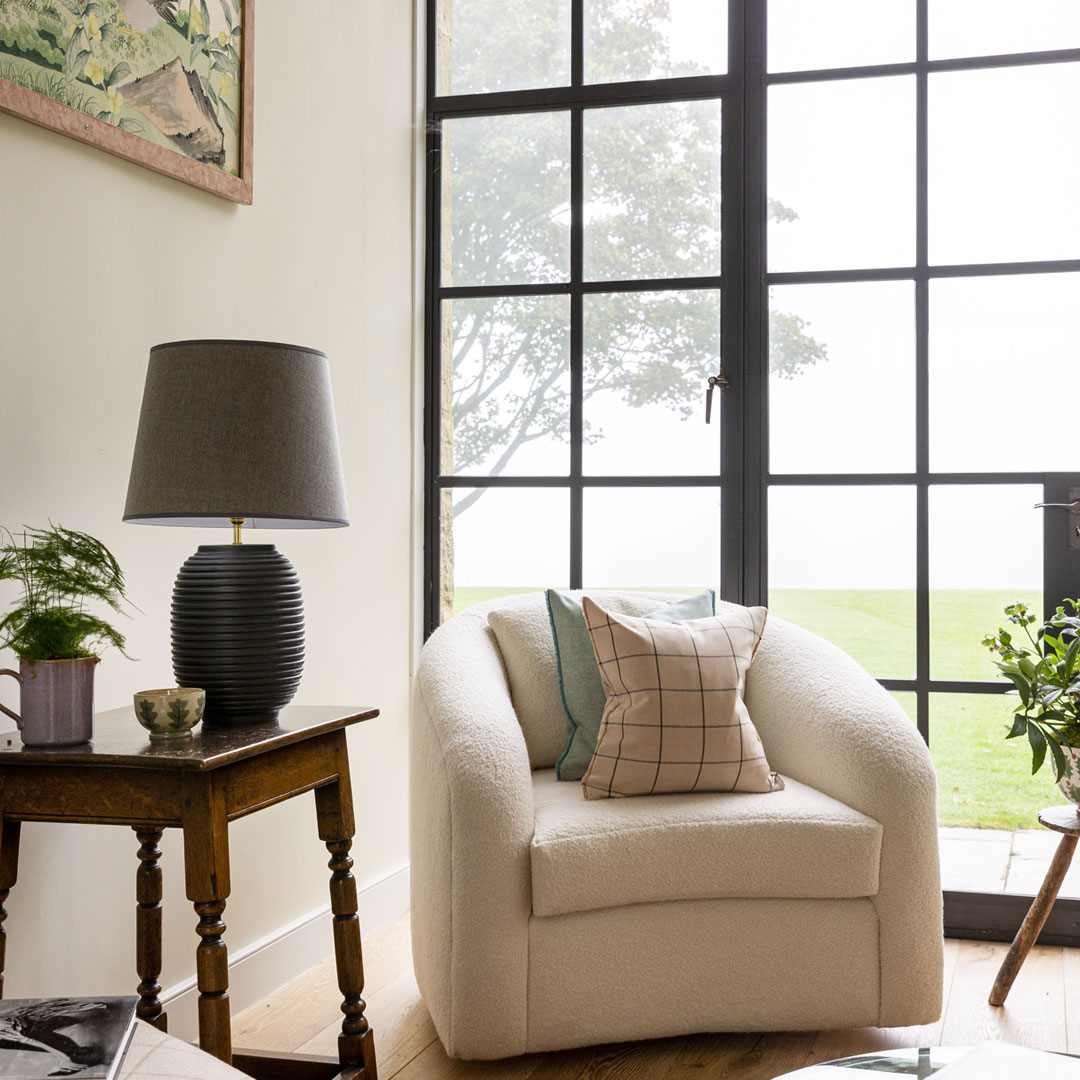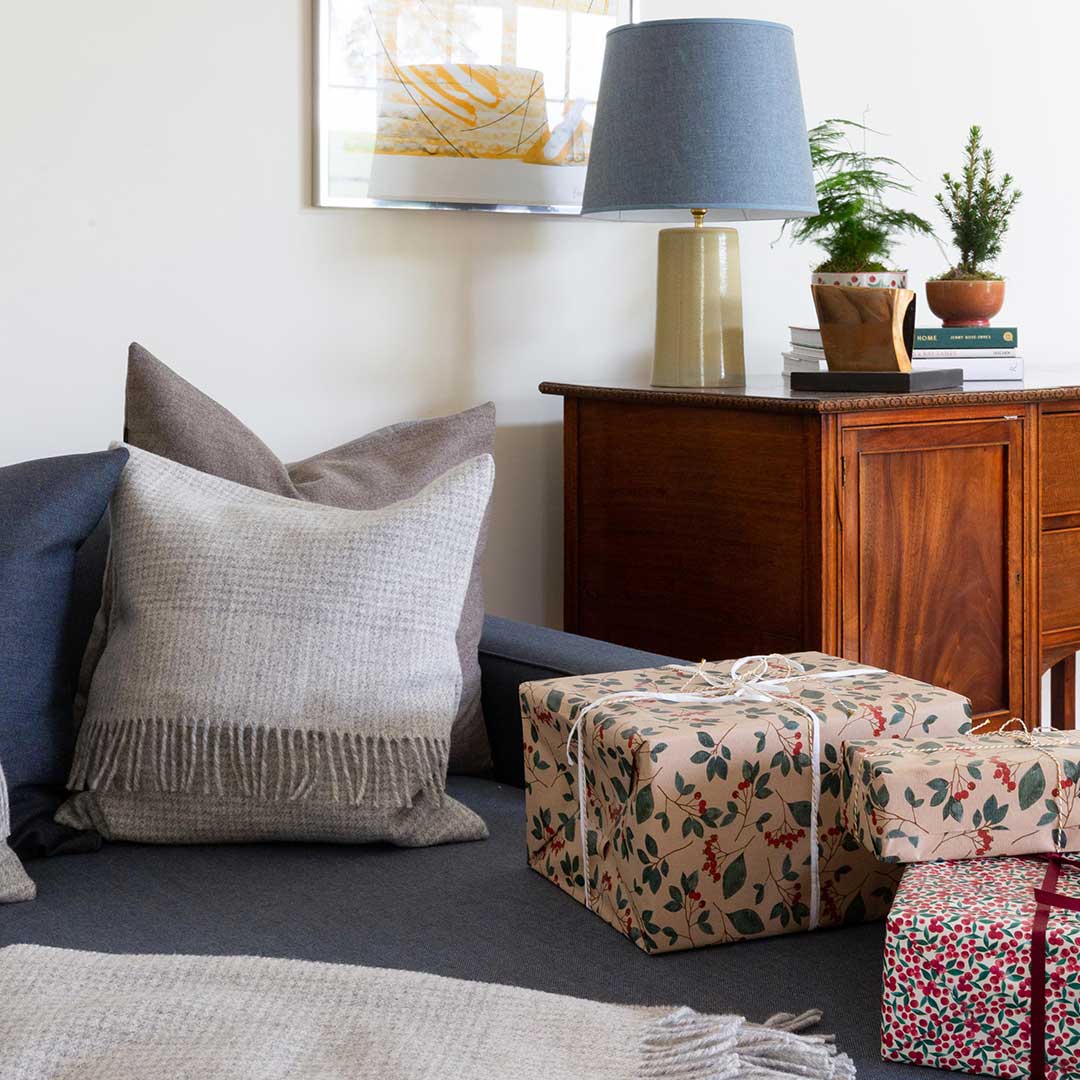 November '21: Alexandra's Winter Edit
Alexandra has been working in creative direction and design for the luxury and contemporary fashion industry for over 14 years. She specializes in creative direction and styling within e-commerce, editorial content and product, branding, social commerce and mobile/tablet native apps. @alexlh