Sept '22: The Shetland Edit
Sept '22: The Shetland Edit
As we start to move into chillier months it's time to dress our homes with warmth and comfort. Inspired by the wild, but beautiful and atmospheric, Shetland Isles, we pulled some classic pieces from our current collection to show how they can blend harmoniously and offer timeless modernity.
The interior images were shot at the stunning Belmont House in Unst, providing a wonderful backdrop for our insulating tweeds, flatweave, merino, silk and stoneware.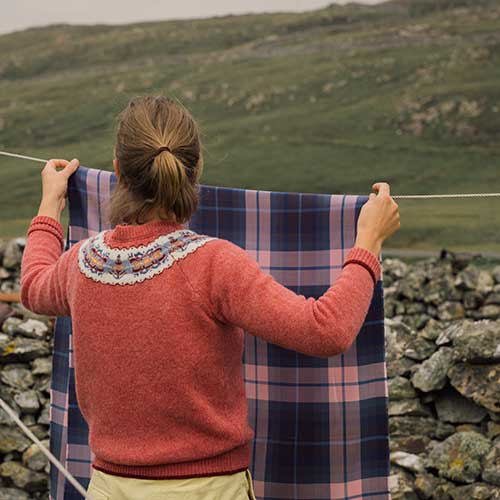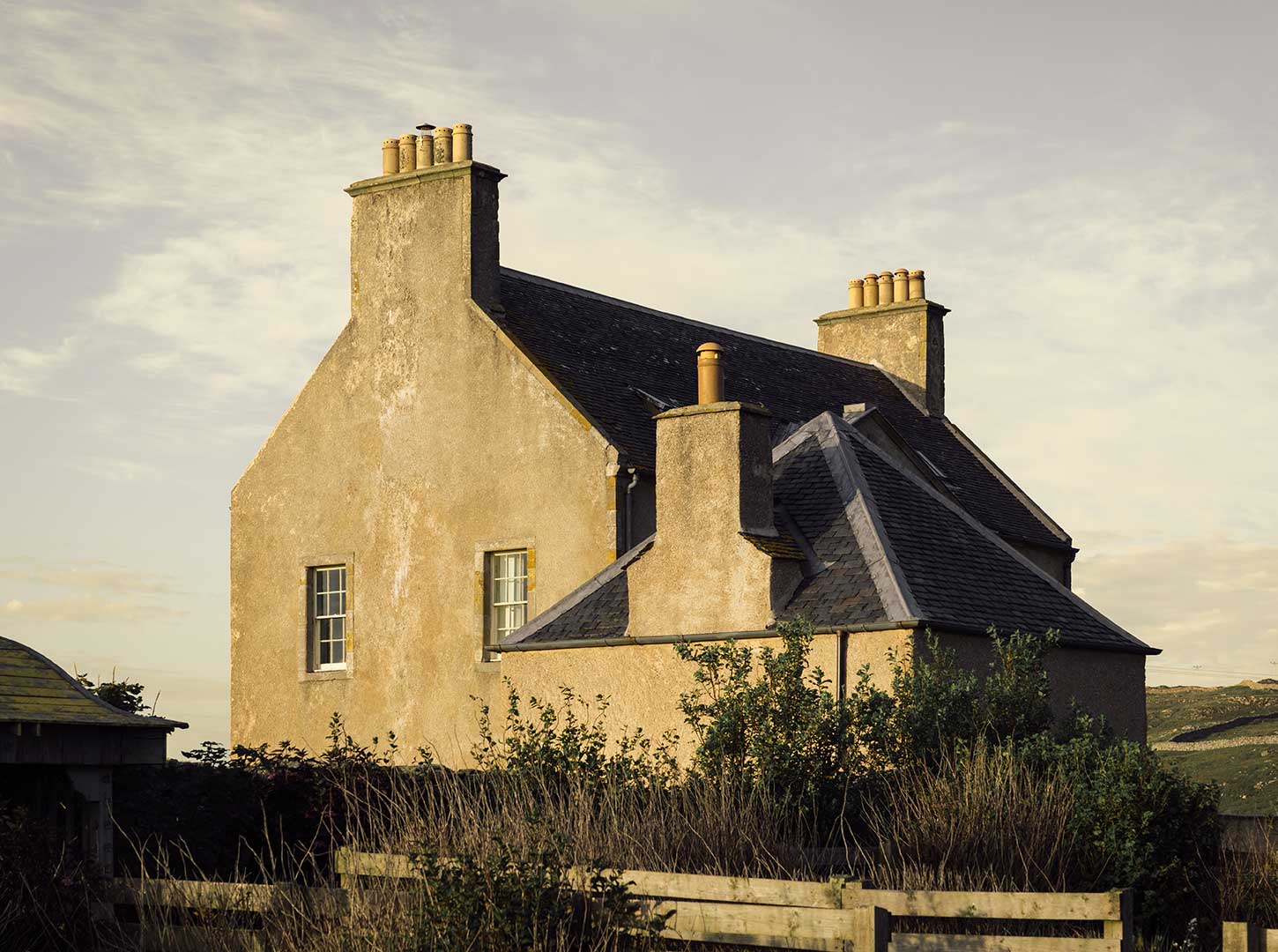 Sept '22: The Shetland Edit
As illustrated in the sitting room, Samuel Peploe instantly provides further colour and added interest to the classic blue and white room scheme. Earthy tones have been introduced with Benbecula and Beauly/Dagger Gordon cushions and subtle placements of Isobel Anderson and Canary stoneware all help inject much needed warmth to an otherwise cold base. It just goes to show the impact adding some finishing touches can make.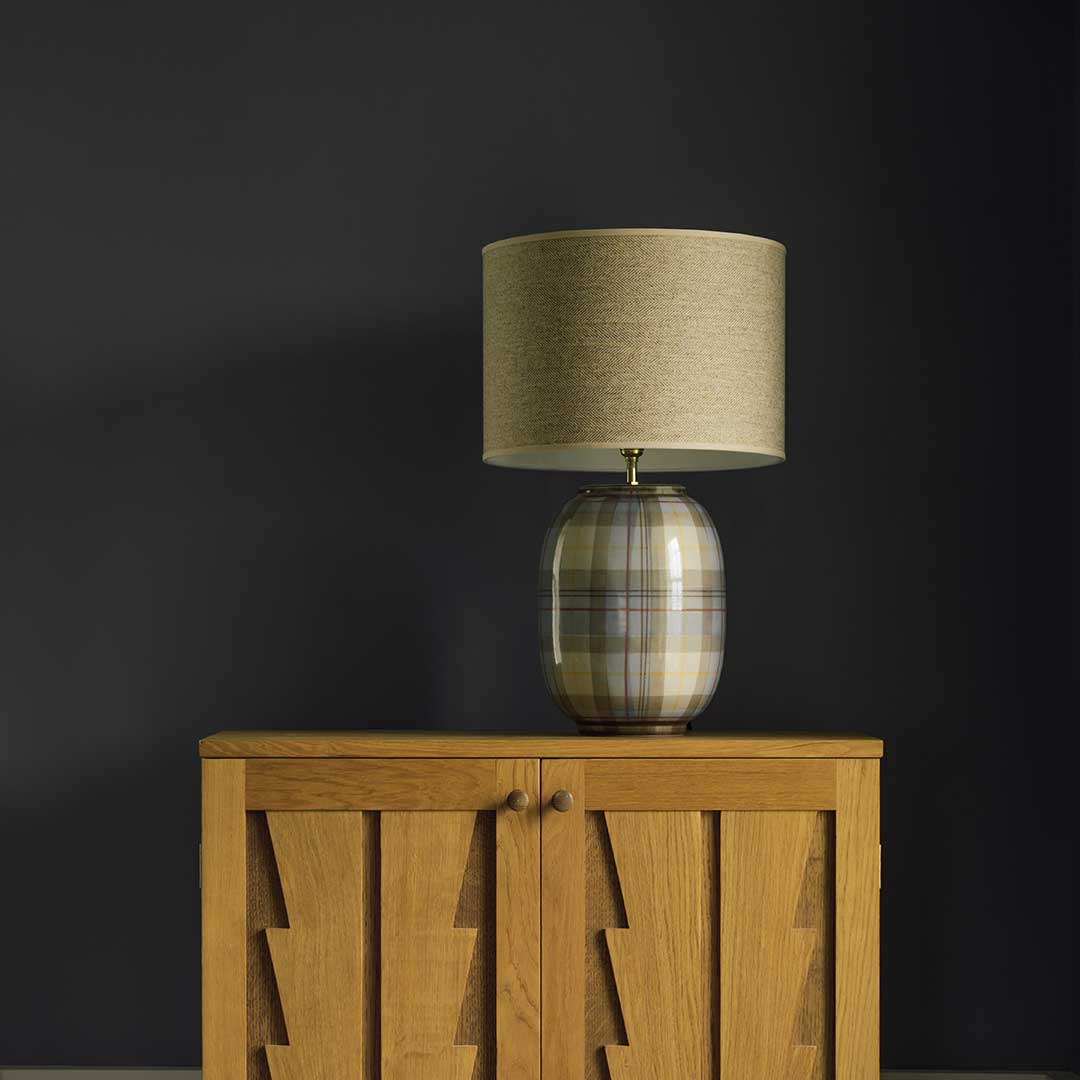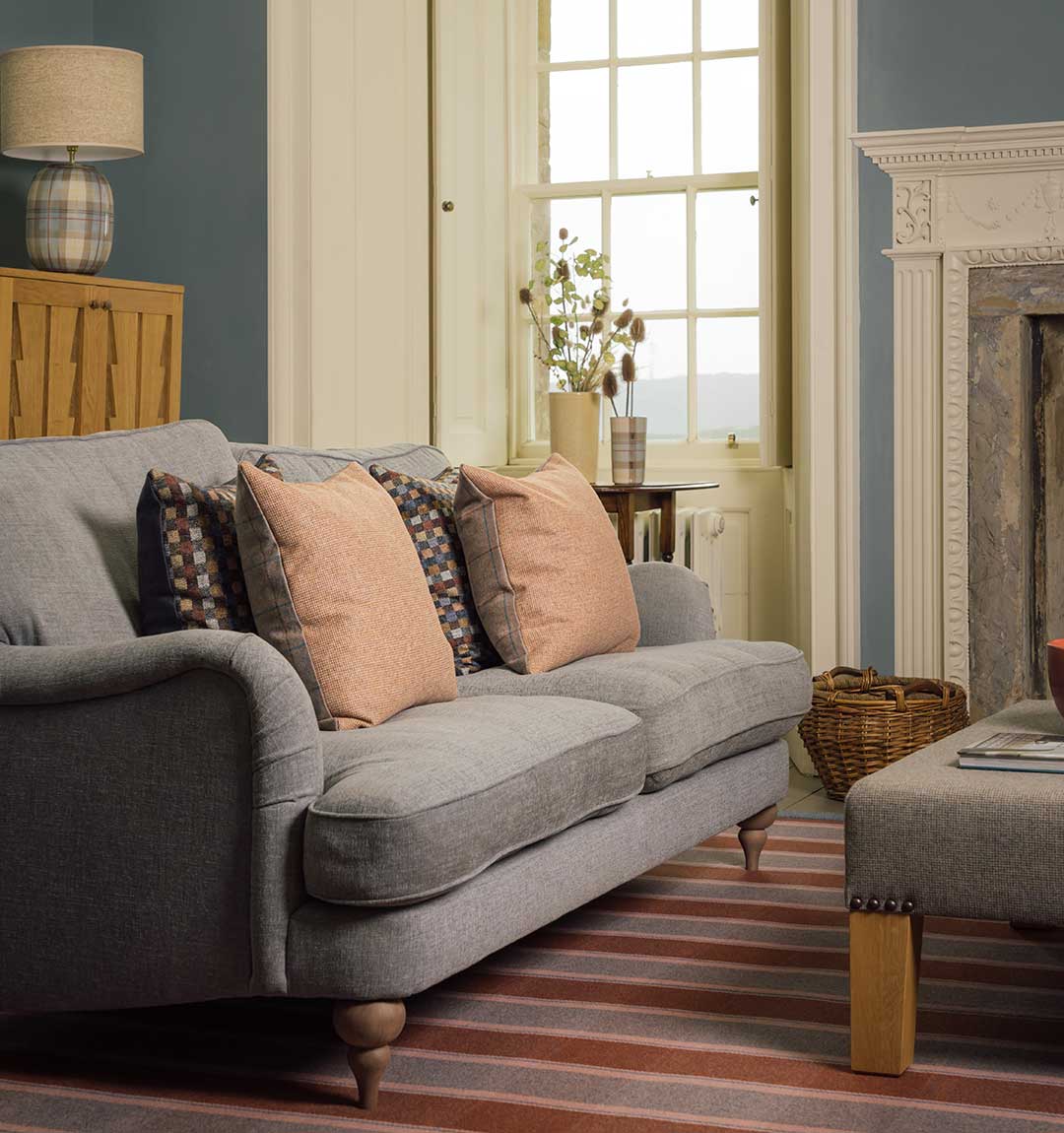 Sept '22: The Shetland Edit
To complete the rustic white bedroom, a mix of warming tweed, in this case, Torridon/Evelix cushion with a soft Loch Morar Merino Throw were used to complement the reds, pinks and blues in the Sandy Gordon Rug. The Partridge Small Table Lamp with Owl Tweed Shade helps create a bridge between the floor and bed. And our Peacock, Seagull and Beauly Cubes were waiting in the wings to act as an occasional seat or stool.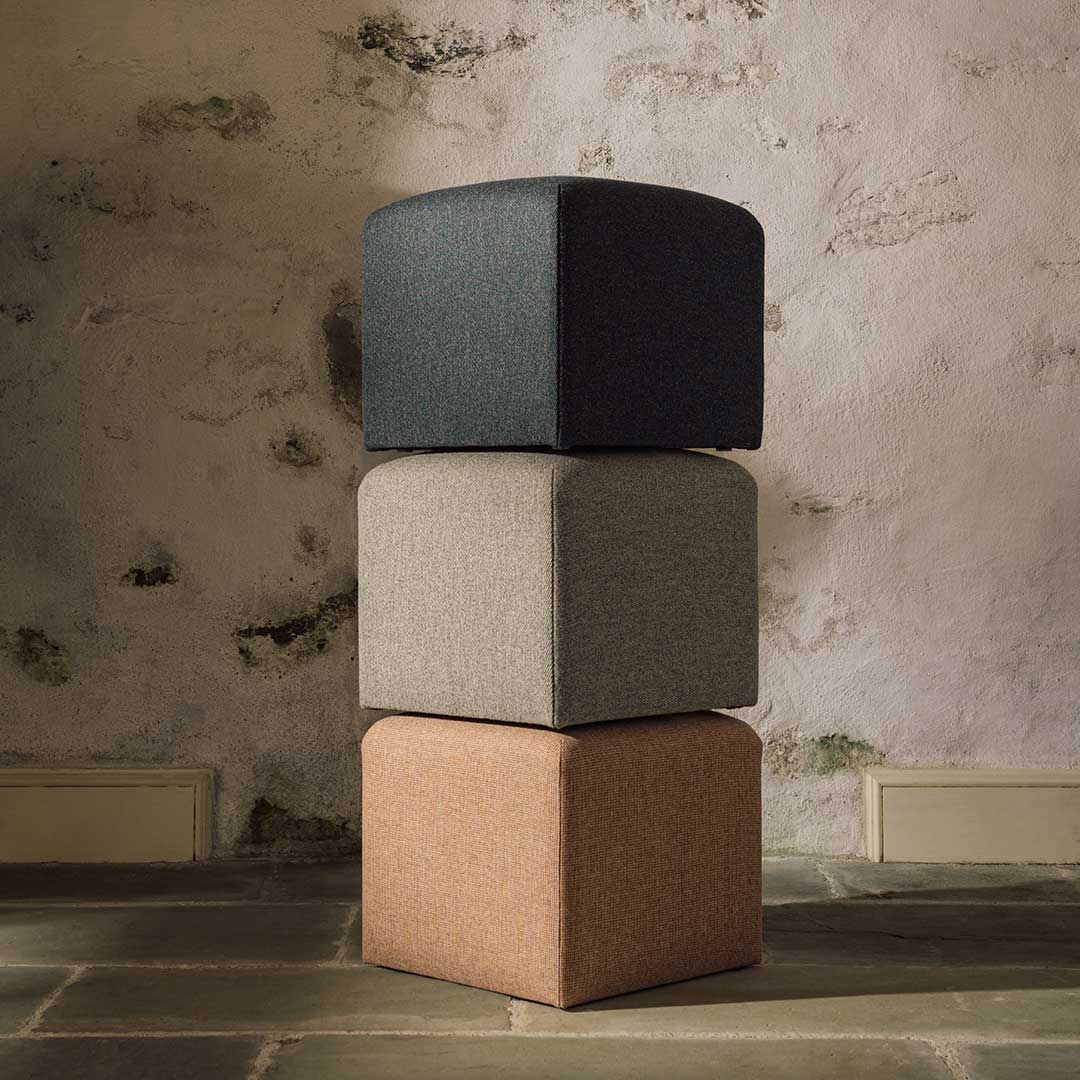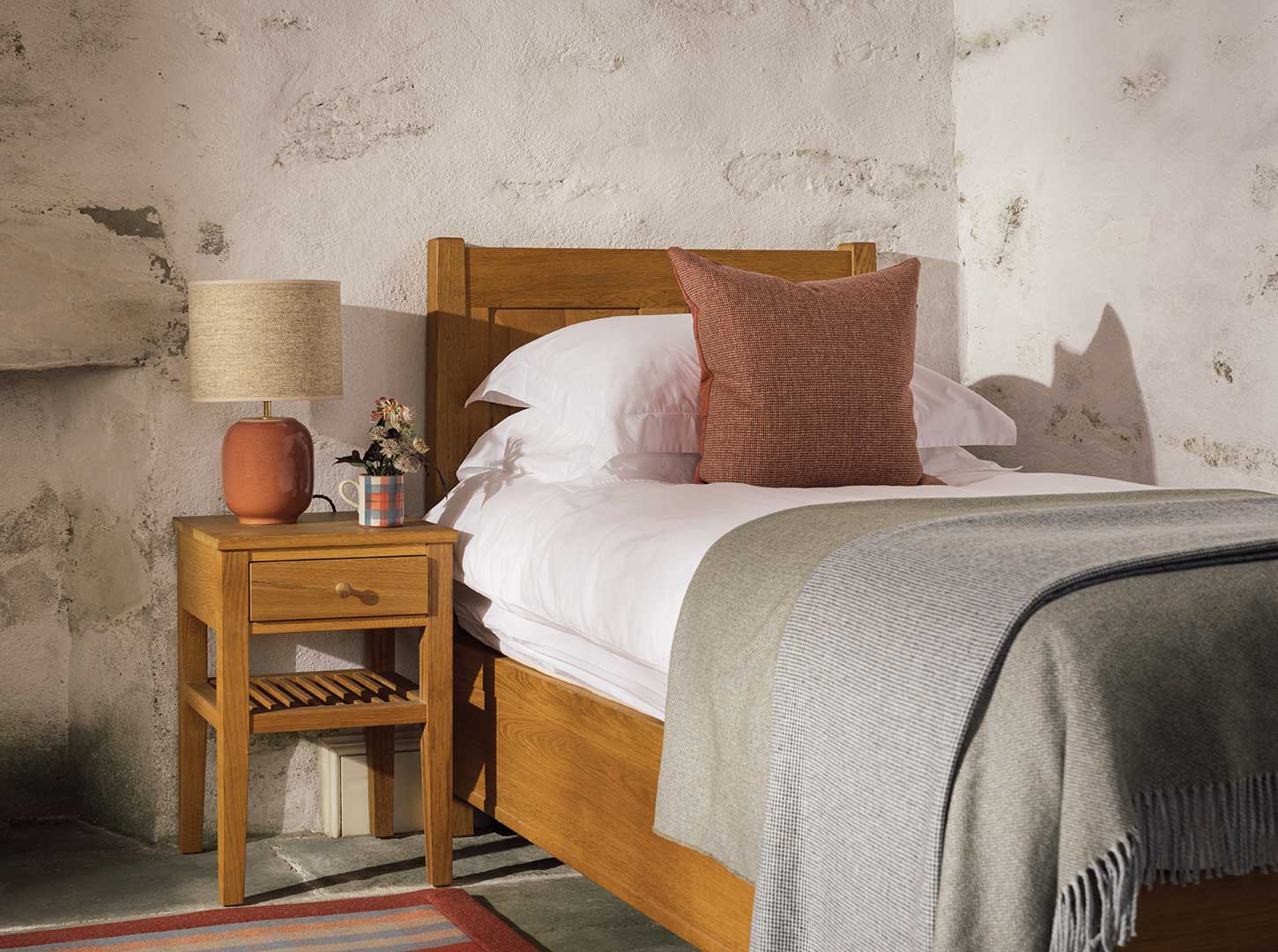 Sept '22: The Shetland Edit
It was a joy to find this cabin bed. A simple addition of a Gerry Rafferty Merino Throw and a Ballachulish Rug add extra warmth to the yellow and brown woodwork and an Oakleaf tapered lamp paired with a Canary Linen shade creates a more inviting space to curl up in the evening. Remember to add a couple of cushions for a more balanced effect.