Apr '23: The Clunes Collection
Apr '23: The Clunes Collection
Introducing our latest throw and cushion arrivals... The Clunes Collection offers an abundance of warmth, softness and colour. With five distinctive patterns available we'd be surprised if you didn't discover your next ANTA favourite.
The first to be officially launched is Sofi Clunes, a beautiful orange and blue check. Drape the throw over a chair, bed or sofa or alternatively hang as curtains for a quick and affordable room transformation. We're can't resist adding Sofi Clunes cushions to complete the look or if you're in favour of a more subtle update, Loch Migdale and Loch Ord also work perfectly.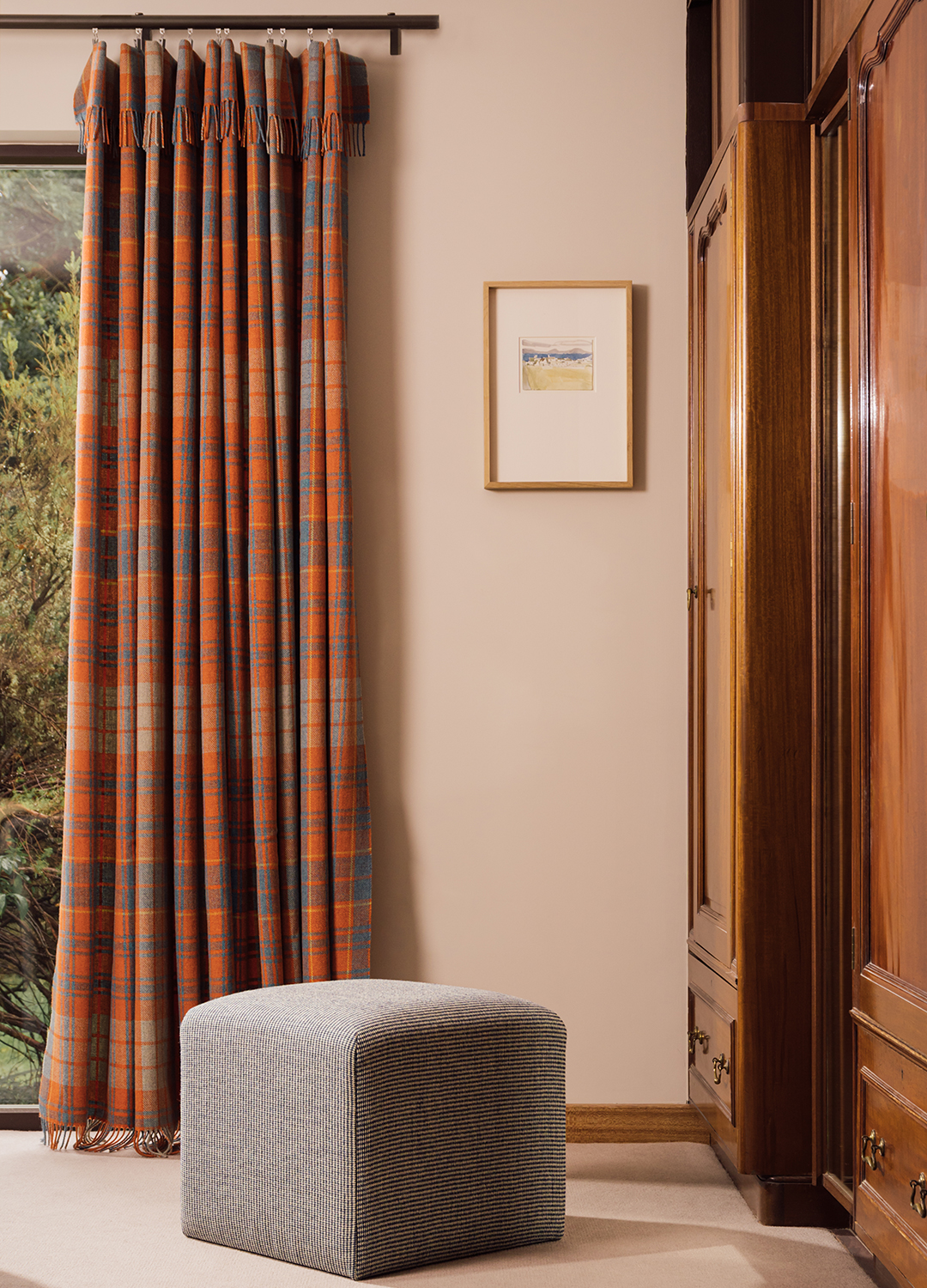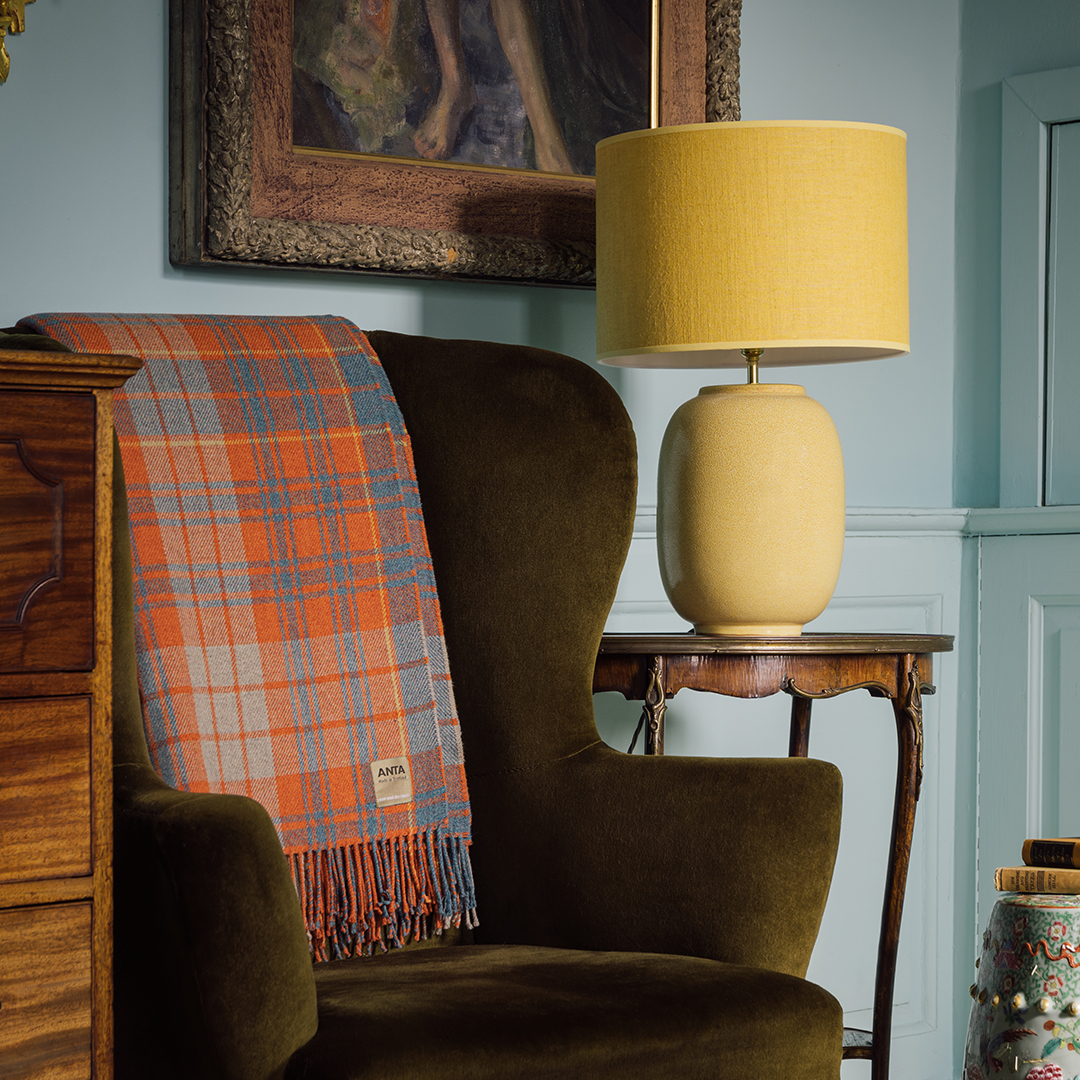 Apr '23: The Clunes Collection
Alongside Sofi Clunes you'll find Freddie, a yellow and lilac check; Susie, a red and blue check; Chris a blue, grey and brown check and Robbie, a blue, light pink and green check. Each design is available in throws and cushions and each pattern can be used in conjunction with other ANTA products to offer multiple styling options. Take a look at our edit below for some inspiration.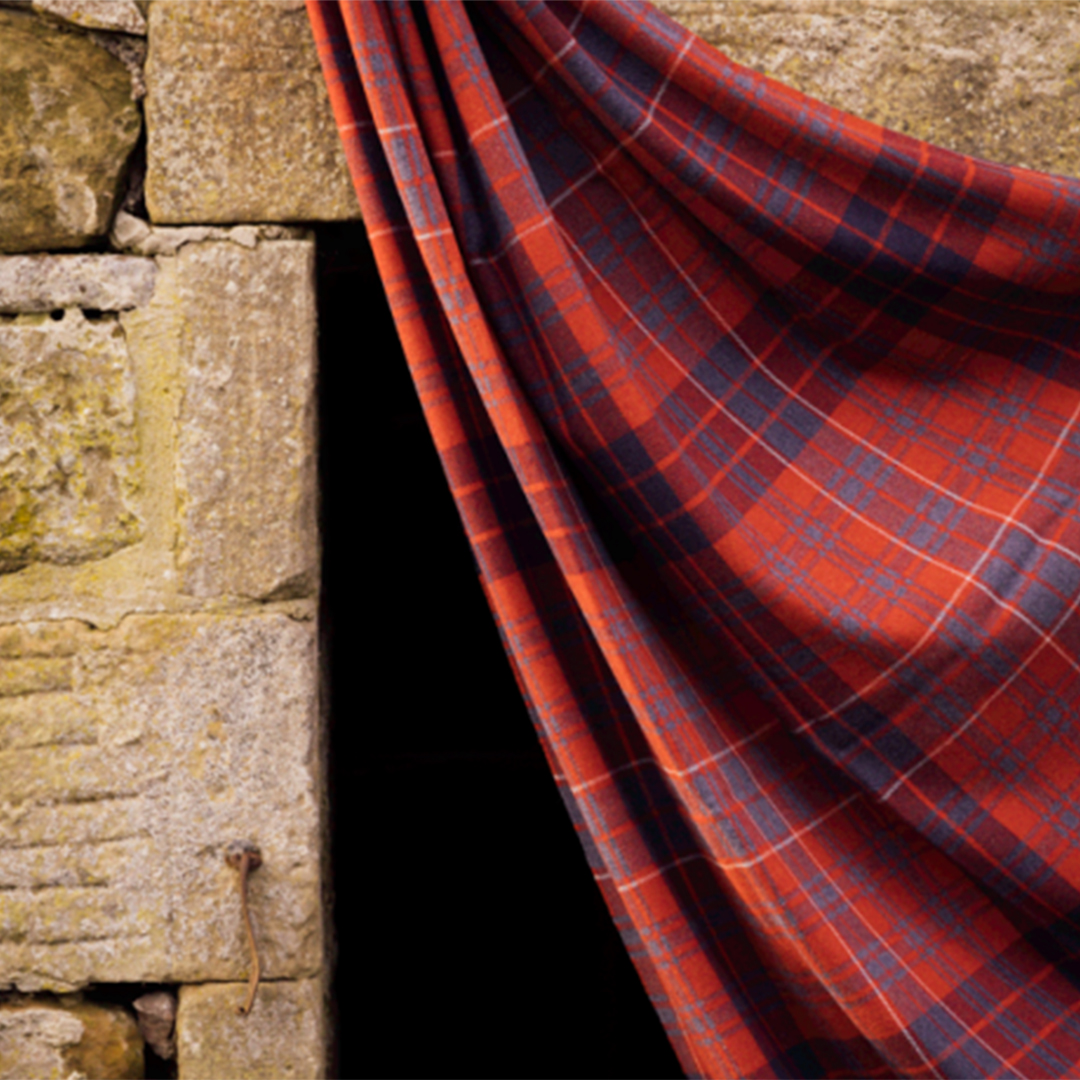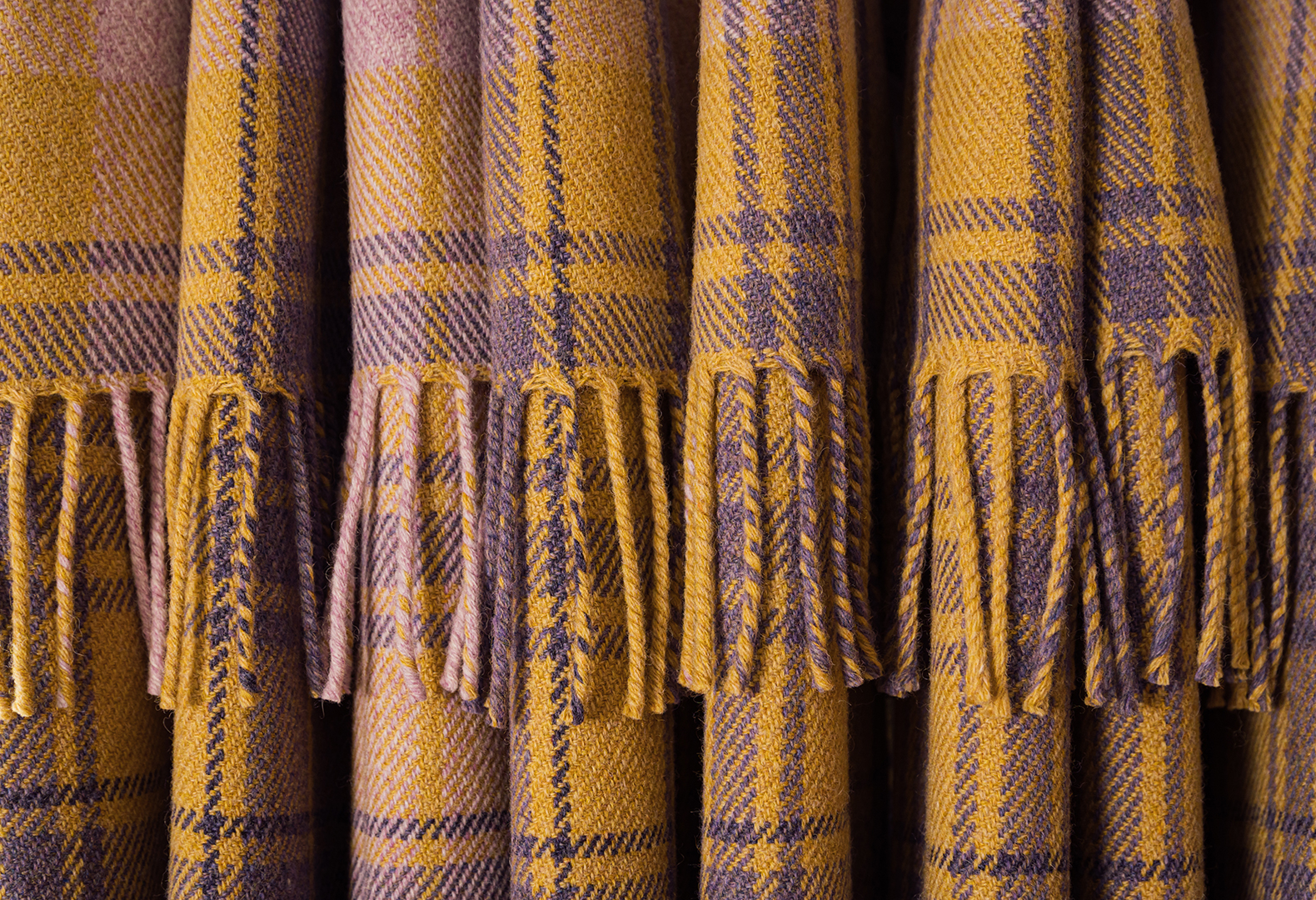 Apr '23: The Clunes Collection
And with the weather finally starting to resemble Spring, the throws also make great outdoor blankets, ideal for adding an extra layer of warmth or to elevate an outdoor picnic.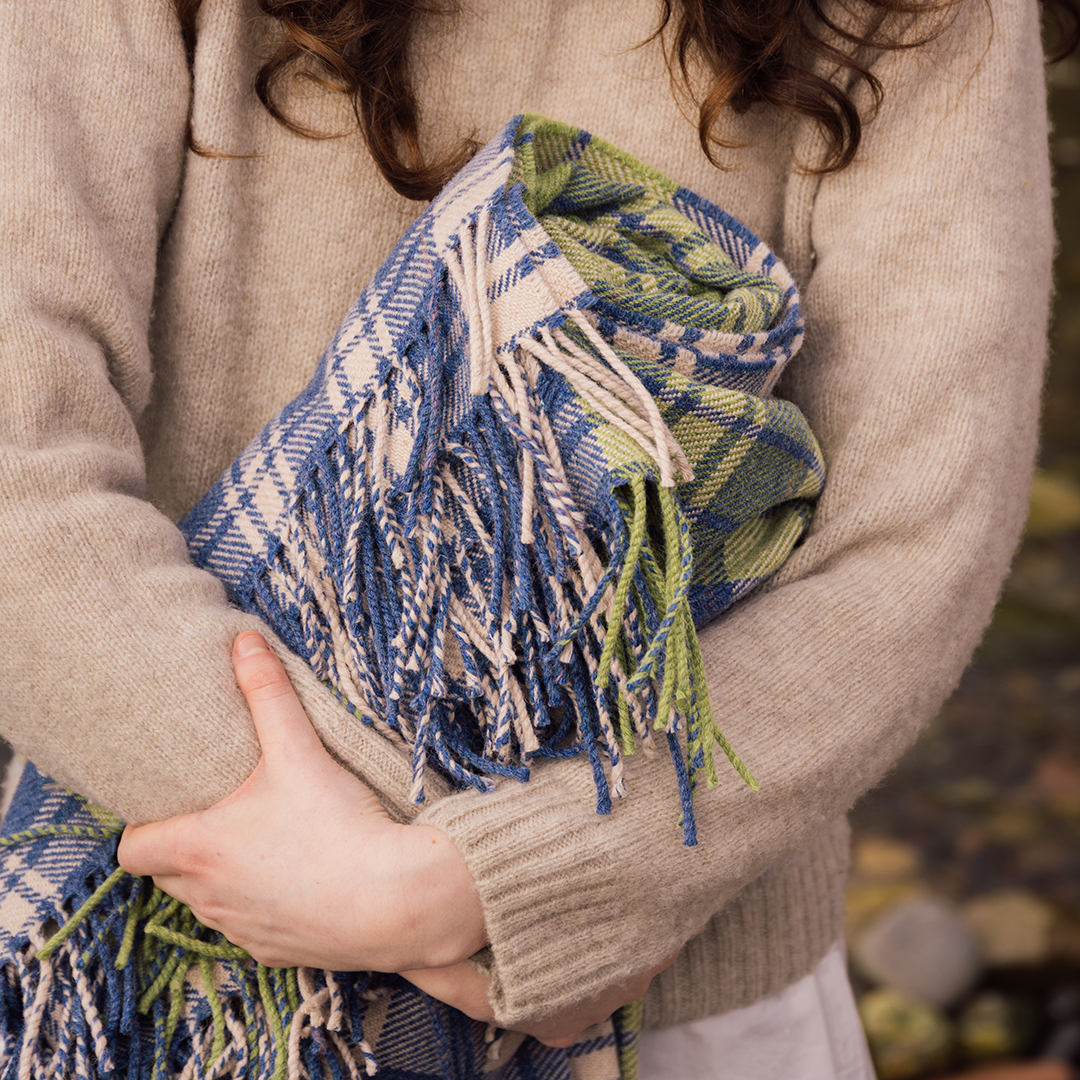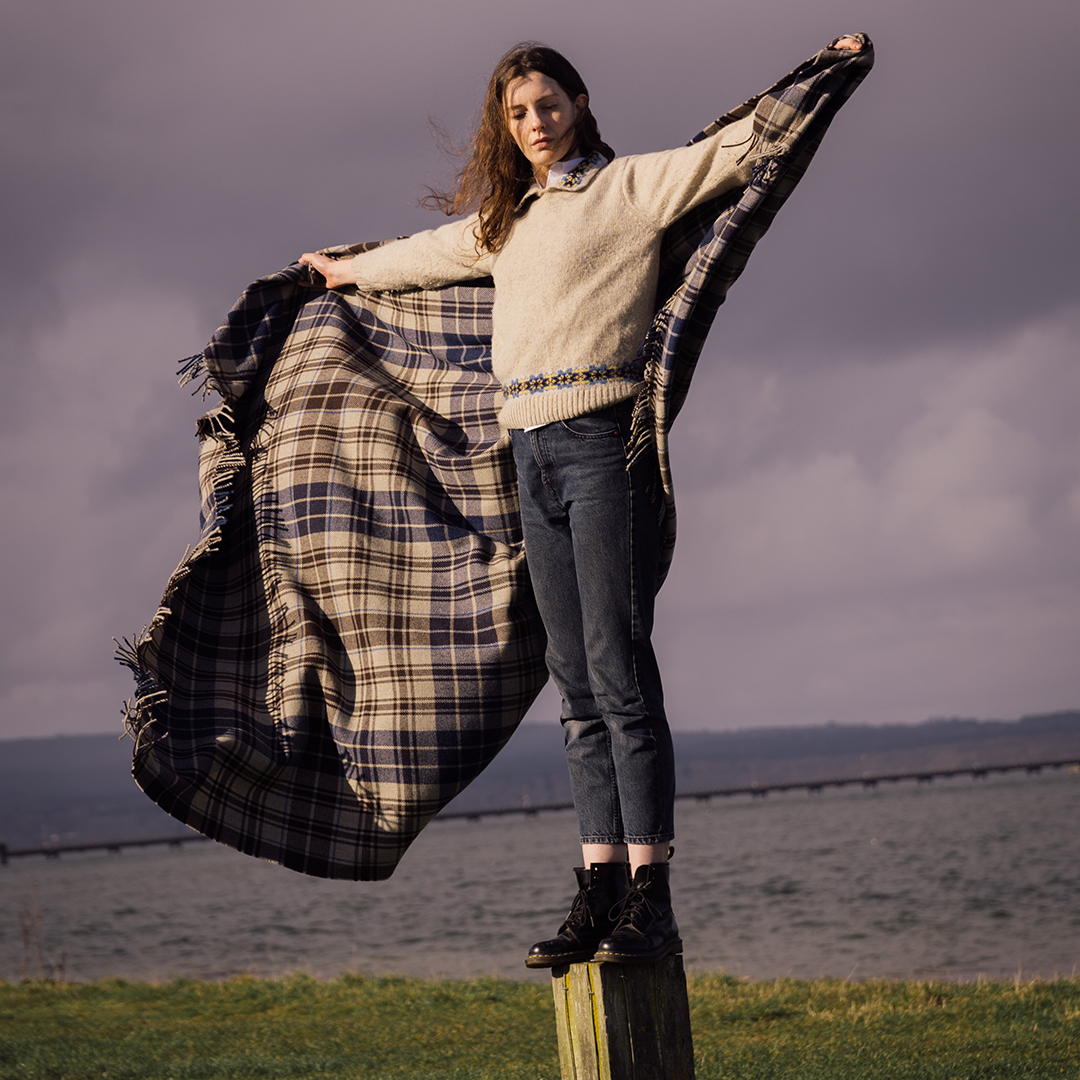 Apr '23: The Clunes Collection
This special collection has been named after the family who operate South Clunes Farm in Inverness and who we're working alongside to deliver The Highland Clip, our community based initiative founded to restore the value of Highland wool and ensure local farmers and crofters gain a fair price for their fleece.